BE A PART OF THE PARK!
Please donate to the MPHS Annual Fund. The MPHS PTSO aims to raise $200,000 to fund the PTSO operating budget for the 2021-2022 school year. The money isn't extra, it is essential. We recognize there are many opportunities to give to individual MPHS organizations that serve student interest groups. Your donation to the Annual Fund supports our diverse student body, teachers and staff and provides the essential funding for targeted needs of our school not covered by CMS. So please give generously and include the Annual Fund in your giving at MPHS. All donations are 100% tax deductible. Thank you for your generosity!
Ways to Donate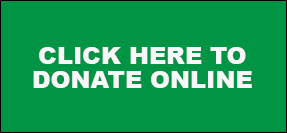 Or Donate with a Check – Donate with a check. Please make check payable to MPHS PTSO. Fill out the Annual Fund form and mail to:
MPHS PTSO
2820 Selwyn Avenue
#710
Charlotte, NC 28209
PTSO Annual Fund Spending
This chart shows how funds were allocated, showing expenditure categories from last year's budget.
Our goal is to continue strong support of our teachers and students while enhancing the learning environment, fostering a sense of family, and assisting administration in creating high academic achievement in all students. We continued to supplement and enhance MPHS by providing additional supplies and services to fill budgetary gaps that address needs, which are specific to our school or not covered by CMS. Specifically, we were able to provide support to 94 families in crisis due to Covid, or other circumstances. We were able to provide gift cards to purchase food and other necessary supplies, helped with rent deposits and hotel stays, provided bus passes, and helped provide clothing and school supplies to many of our MPHS students. In addition, our PTSO funds helped replace all of the auditorium seats, many of which were broken or unusable, and enhanced all of the lighting in the auditorium to provide a better experience for all of our events in this space. We could not have done this without the generous support of our families to the Annual Fund.
Student Support: 
Afternoon Academy
Award Ceremonies
Clubs (Activities/Competitions/Travel)
College and Career Center
Freshman Orientation
Mentoring
Student and Family Outreach
Scholarships
Grade Level Events
Speakers/Programs
Special Projects (i.e. Dream Team Peer Mentor Video)
Student Incentives/Honor Roll
Writing Center
Staff Support: 
Continuing Education Grants
Professional Development/Training
Staff Luncheons and Appreciation
Teacher Coverage Support
Department Supplies & Curriculum: 
Academic Support
Instructional Supplies
Media Center
Learning Environment/Facilities:
Campus Beautification
Furniture/Facility Upgrades
Bulletin Boards/Signs
Parents/PTSO Operations/Communications:
Annual Fund Expenses
Communication Expenses
Insurance/Bank Charges/Tax Preparation
Parent Events
Computer Software/Technology:
Educational Software Subscriptions (Naviance – College Entrance Software/Plagiarism/Adobe/Instructional/Tutorial)
Safety/Security:
Helios Security System
Traffic Officers
For questions, please email us at mphs.ptso.giving@gmail.com.